"As an internist, my medical training prepared me to assess the systems of the human body and identify when something malfunctions, what the probable cause is, and how best to correct the problem. However, a human body is more than a combination of systems working together. During my first fourteen years of practice, I became convinced that traditional medicine could not meet all the needs of people. I began seeking out alternative health care providers. The synergy which was produced when we worked together was exciting. I began to experience what it was like to help clients integrate their physical, mental, and spiritual well-being, and a new dimension in my practice starting to emerge.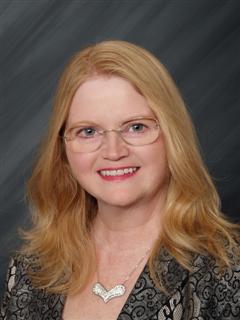 My interest in alternative therapies began during my medical school training at the University of Missouri at Kansas City. I was fortunate to be part of a student-faculty trip to the Peoples Republic of China in 1976. I watched as the doctors there practiced ancient oriental techniques such as acupuncture. It was fascinating to me. It has given me great satisfaction to discover that there can be a happy marriage of ancient practices and modern technologies. In fact, I believe that such a blend will characterize the future of medicine.
In keeping with my traditional training, my goal in diagnosing is to get to the root of the problem, not simply to treat symptoms by covering them up or controlling them. The body uses those symptoms as a language to communicate to us about its needs. The human body has a tremendous ability to heal itself, and I attempt to find ways to work with this physiologic event rather than against it.
A very important element in the process of helping the client achieve health is the relationship we are able to establish. I enjoy working together as a team with the patients and with other providers to help coordinate a wellness plan individualized to the client's needs. The client, well informed and educated, is empowered to direct his or her own care. In helping people to confront the stresses of life, I encourage exercise, nutritional counseling, and other lifestyle changes, and enjoy helping them stay away from prescription drugs.
To the best of my ability, I treat the whole person, and when needed, I call on the services of the mainstream specialists or an alternative provider with equal ease. As medical director at NOW, my goal is to encourage an educational environment among all practitioners, as well as mutual respect, all to the common good of the client."
Nancy Russell, MD, began her private practice in January of 1982 after completing her residency in internal medicine at Truman Medical Center in Kansas City, MO. She received her medical doctorate from the University of Missouri-Kansas City School of Medicine. Dr. Russell is a member of the American College of Physicians, the American Society of Internal Medicine, and the American Holistic Medical Association.
Dr. Rob Ivker has chosen Dr. Russell and NOW to be the first authorized Sinus Survival Center in the United States. Dr. Russell has also contributed to the 4th Edition of the book "Sinus Survival..."
Dr. Russell has been a journal reviewer and medical writer for Oakstone Publishing, one of the country's foremost publishers of professional reference and continuing education material for physicians. She joined other experts in the field of complementary medicine, to write and produce "Educational Reviews in Complementary and Alternative Medicine," a monthly newsletter and tape series, for the education of physicians in complementary medicine.
Dr. Russell has written a monthly column on holistic health for the "Kansas City Wellness Magazine."
She is a member of the Executive Board of Directors and Past Secretary of the American Holistic Medical Association.
In September 2000, Governor Carnahan of Missouri appointed her to the Missouri State Board for the Healing Arts for a four-year term.
Dr. Russell is board certified in Holistic Medicine and is a founding member of the American Board of Holistic Medicine (ABHM). She has been working with the ABHM to develop and implement the Board Certification Examination for Holistic Physicians. She is also a presenter at the Board Review Course sponsored by the ABHM.
Dr. Russell has appeared on ABC's News show 20/20 and lectures to physicians around the country on Alternative and Holistic medicine topics.